Data Migration and GIS Web Deployment
CLIENT/LOCATION
Summerland Varieties Corporation – Summerland, BC
DATE
2021
Background
Summerland Varieties Corporation (SVC) helps to identify promising new tree fruit varieties that will be commercialized for the benefit of the Canadian tree fruit industry. SVC protects and licenses the rights to grow both apple and sweet cherry cultivars developed by Agriculture and Agri-Food Canada (AAFC) in Summerland, BC. SVC also manages privately owned tree fruit varieties such as the Ambrosia apple.
Challenge

These data sources included spreadsheets, databases, accounting systems, and online sources such as the LTSA, Google Maps, and BC Assessment. Collecting information on grower and individual orchard sites from these sources was a tenuous process. SVC determined that there was a justified business case to consolidate these datasets into one geo-enabled database that included an intuitive online platform. 
Solution
Cabin Resource Management was contracted to undertake the data migration and develop a customized web-based application.  Cabin used an agile approach during this project starting with the analysis of existing datasets and developing spatial data standards to ensure data integrity.
Some key elements of this project included geocoding, spatial and non-spatial data joins, migrating existing records into a geodatabase, and creating a customized online viewing platform. 
The result of the project was a consolidated geodatabase accessed through a customized ESRI-based web application. Within the application, SVC now had the capability to gain new insights into their data and expedite business processes. This was accomplished by giving users the ability to view, create, and analyze data, along with having options to generate reports that extract information, all within an interactive mapping environment.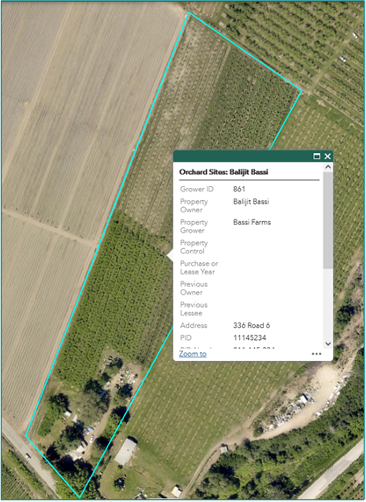 Vernon Office
Unit 20A – 100 Kalamalka Lake Rd.
Vernon, British Columbia
Canada V1T 9G1
Nelson Office
Room #700 – 901 Front St.
Nelson, British Columbia
Canada V1L 4C1
Kelowna Office
#2-3304 Appaloosa Rd.
Kelowna, British Columbia
Canada V1V 2W5
Looking for a new career?
©2022 Cabin Resource Management. All rights reserved.